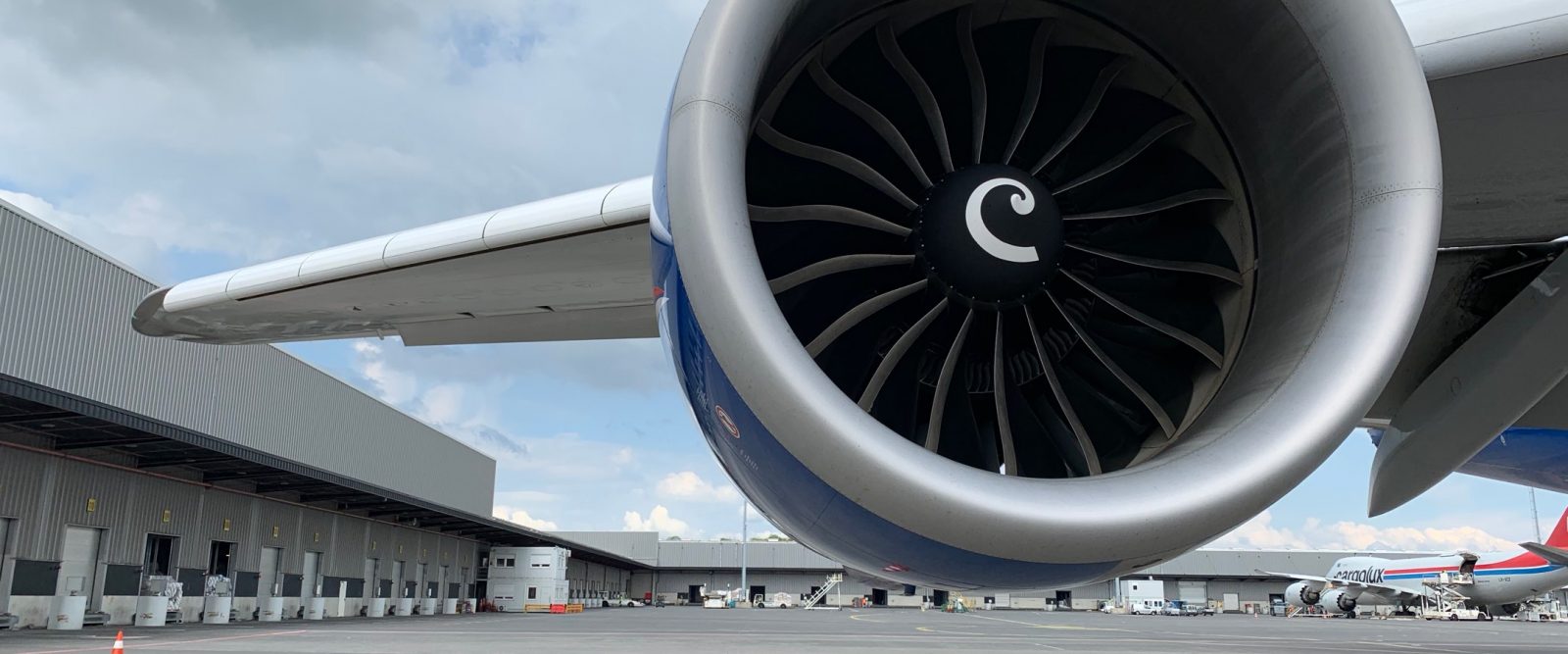 Our industry-leading EFB Performance software is recognised by operators worldwide. It is part of the next-generation suite of apps for pilots, dispatchers and flight operation engineers.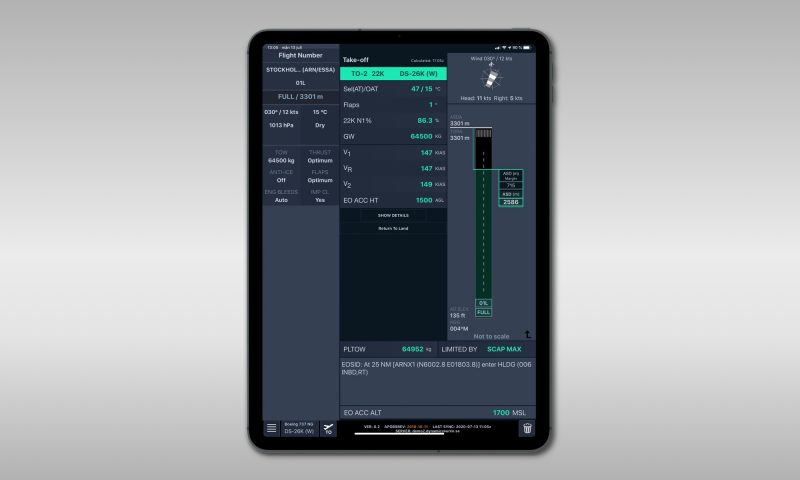 Some of the features:
Optimised offline SCAP based takeoff calculations
Optimised offline SCAP based landing calculations (in-flight/enroute and dispatch)
Manipulate critical parameters according to NOTAMs
Live METAR feed to auto-populate input parameters with a simple tap on the display
Our Performance module provides:
A unique and complete aircraft performance solution
Customisable to meet operational needs
Custom optimised algorithms such as V2 or windshear
Maximised payload, decreased engine wear and fuel burn
Optimum flaps, thrust and other configuration settings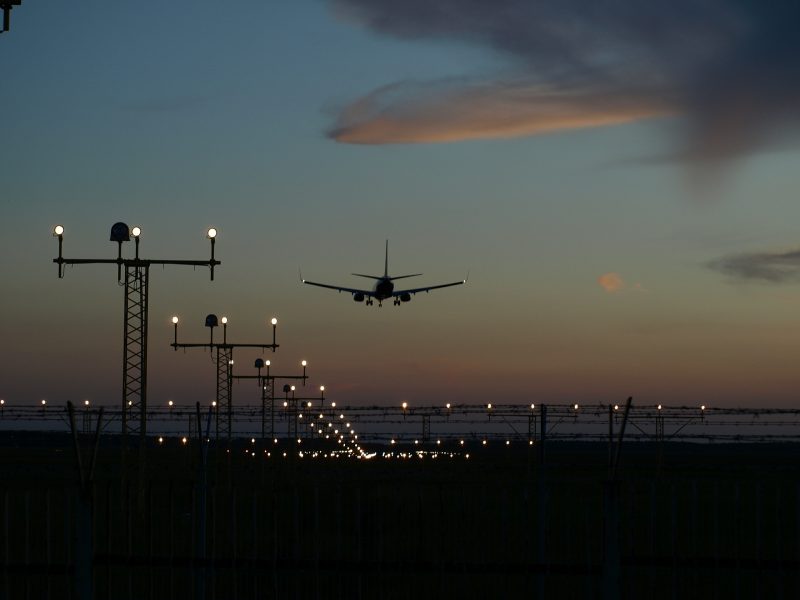 Using first principles - and therefore providing exceptionally accurate results - DS Performance enables operators to run takeoff and landing performance calculations on an EFB or in the back-office. The application allows the user to generate performance calculation results instantly, while also allowing last-minute input adjustments such as meteorological conditions, takeoff position and weight if needed due to ATC requests or operational reasons.
Our solution is centered around ease of use. By providing a simple, intuitive and customizable User Interface we enable your pilots to quickly enter the required inputs for a Takeoff or Landing calculation. By the click of a few buttons the application will present the key data to the pilots. All inputs can have customized verifiers applied to them to reduce the risk for input errors. Using APIs from various other sources, as defined by the airline, we can integrate with virtually any other system to further decrease the risk for pilot input error.
One of the main characteristics using DS Performance solution is customizations. This covers everything from the smallest details in the user interface and integrating company specific standard operating procedures and cockpit workflows, to system integrations with other company systems.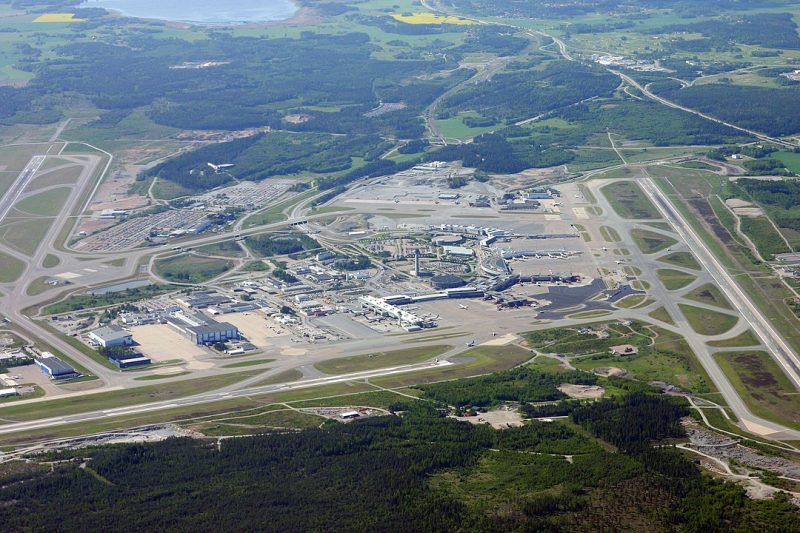 Airport and Obstacle databases
Import your AODB of choice using our subscription upload feature. Our automated system makes sure to publish the applicable databases on the effective dates. We support all industry standard AODB formats.
If you manage your own Airport and Obstacle data, we are able to create a custom parser for the airport data.
Admin and Engineering view
Our built-in admin features simplifies the back-office work like never before
Expeditious baselining using CSV tests
Automated input tests in user defined intervals ensures consistency throughout all ranges
Extensive log exports from backend to run statistics on everything imaginable based on the input and output
Analyze tool allows the engineering department to follow all steps an decisions made by the application
Administrative ease
JAWS acts as the back-end for DS Performance and will reduce the strain on associated fleet administration
Improved efficiency
Our optimisations lead to higher efficiency, less engine wear and fuel consumption (less CO2 emissions)
Approved for operations
DS Performance is approved by several Civil Aviation Authorities worldwide

Alla Grante
Flight Operations Support Manager
"Performance application by DynamicSource is a very flexible tool, which can work with any aerodrome and obstacle database and any SCAP. The team is always capable of adding different features, calculators, additional background logics on top of original SCAP data. Pilots find the app very easy to use and are satisfied with its overall performance."

Joan Marin
Flight Operations Engineer
"DS EFB performance app is very powerful and complete tool. It improves payload, engine preservation and crew consciousness of airport performance. Satisfying crews as much as ground staff!"