DynamicSource spent a day flying Gliders at Vängsö airfield, south of Stockholm.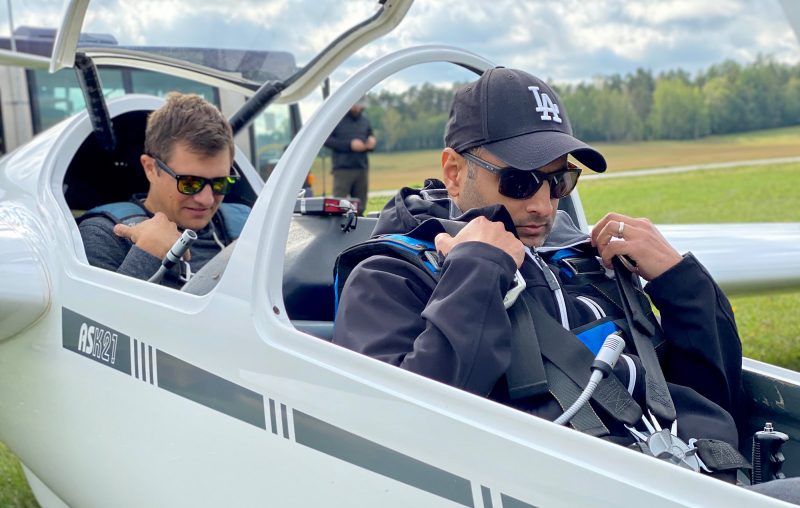 First physical meet-up in a while
Since the difficult times started because of the pandemic, DS Team has been working from home offices
With safety measures in place, the DS Team had a kick-off at Vängsö airfield, located south of Stockholm. The agenda was team-building and to fly gliders. Our in-house glider instructor Lasse had the pleasure to get airborne with each Team member on this early autumn day.
One of the two gliders being pulled out from the hangar.
Pure team effort
All team members had their individual positions laid out on a rigorous glider dispatch schedule where everyone had to rotate to the next task for every glider departure. The morning was initiated by a short briefing whereafter the tasks were performed with fluency during the departures.
We also had a lunch break, where company updates were discussed before the afternoon glider session continued.
All-in-all a great day team-building at an airfield
The day also consisted of an online aviation quiz. The quiz trophy was later awarded to Anders Stork followed by a close battle with other dedicated quiz contesters.